New Music is Coming..
Support the making of Album #4, CodeName: PHOENIX
Limited edition NFTs of prerelease recordings are now available. There are only 10 of each song. Get yours while supplies last!
SPONSOR A SONG | OWN YOUR PART OF THE LEGACY
CHECK IT OUT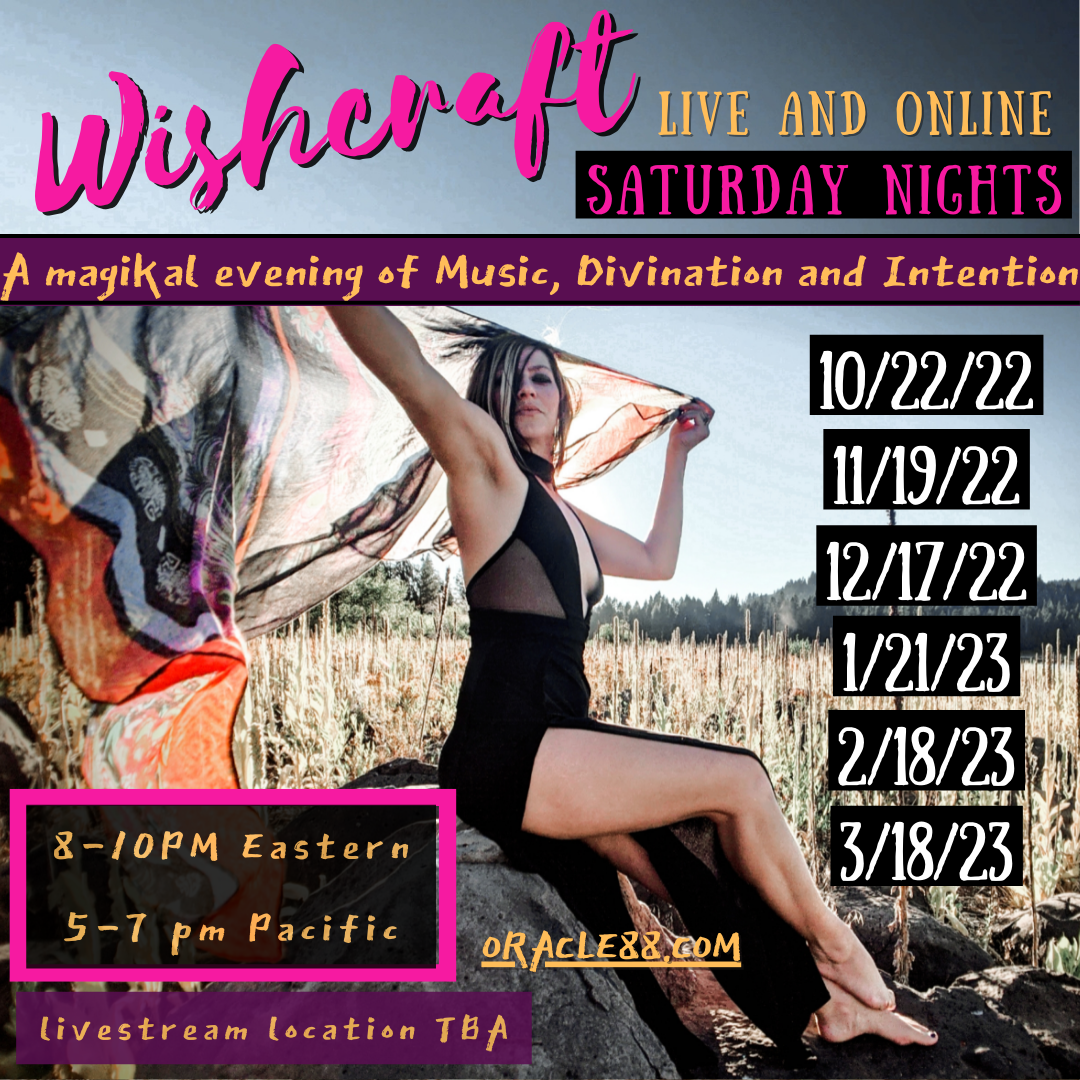 Welcome to Wishcraft ✨🌑✨
Re-enchant the world~ with your guide, Adey Bell
A Moonthly Musical Odyssey wherein we use THREE tools for transformation:
MUSIC | DIVINATION | INTENTION
GET TICKETS!